Frida Kotlyar
From a very early age, music and dance were my passions. I started learning piano at the age of 6. This has become my career. I graduated with a Bachelor of Music (Kishinev Conservatorium of Music) and a Postgraduate with the Moscow Conservatorium of Music. I am a pianist and have worked as a music teacher, at SCECGS Redlands for 30 years.
My passion for dance started at the internationally renowned Ballroom school, Arthur Murry where I learnt Foxtrot, Tango, English Waltz, Jive, Cha-cha, Rock-n-Roll, Swing, Salsa and Rumba. I achieved my silver level in ballroom and have participated in annual competitions, as well as was a winner in the Ballroom and Latin categories. I have also done several performances at different functions and have taught at the Dance Central School, Surry Hills on a casual basis.
In 1999, I discovered the richness of tango music, the diversity of the orchestras, the different eras of music and the uniqueness of the Bandoneon itself; all very intoxicating and beckoning. Tango found me, so to speak, and I wanted to run into its arms, to embrace it. I believed that the dance developed through the music so I began to study its elusive history.
I started training in Sydney and went to Buenos Aires many times over the years to learn and experience Argentine tango at the World Tango Festivals and also with both local Argentinean dance teachers and world renowned Tango maestros such as Maria Nieves, Carlos Copes, Aurora Lubiz, Hugo Daniel, Damian Garcia and many more.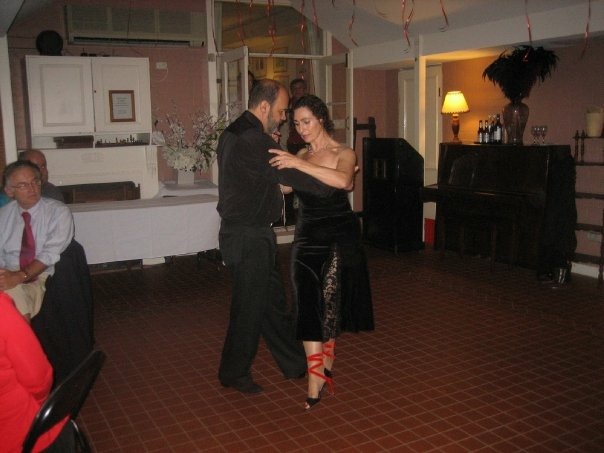 I have studied the history of Argentine Tango, specifically the composers of the different tango ages and this has continued my journey into presenting musicality workshops and being a Tango DJ.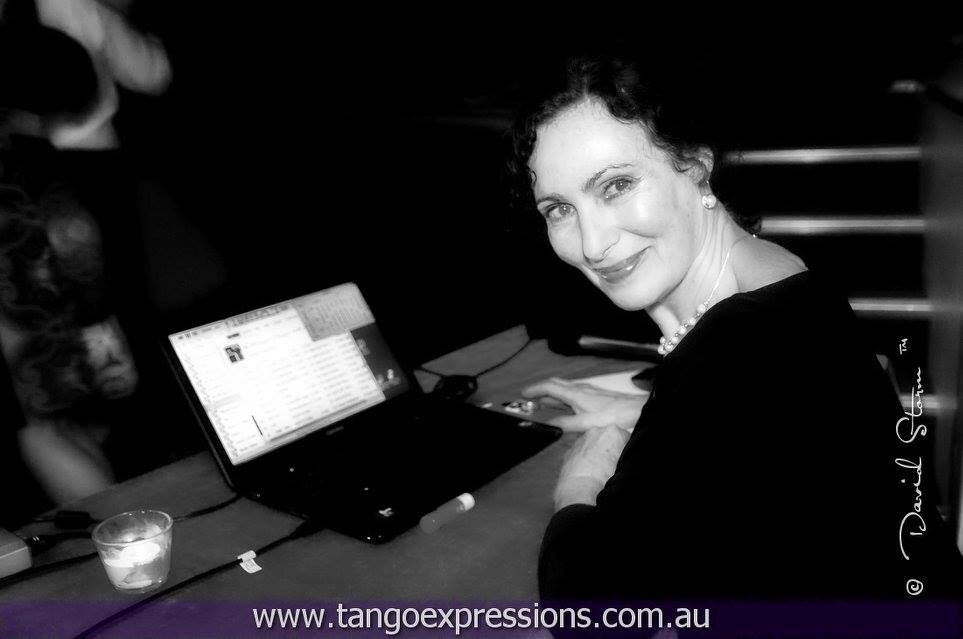 In Sydney, I have compiled and presented Musicality workshops for tango dancers at festivals and events. My love of the music and its history has allowed me to be a guest DJ at various tango functions and events both nationally and internationally, since 2009. I have consequently been a DJ at the annual BASH tango festival in the Southern Highlands, at Milongas (social dance nights) and a guest DJ at the international Tango festivals in Singapore, Bali and Manila.
My musicality classes cover the history of Tango. Realising that not everyone has had a background in music nor has studied or been exposed to music at an academic level, my classes aim to connect the tango dancer to the music by breaking down music complexities and concepts replacing them with layman explanations and emphasising the power of listening.
My ethos is to share with you my love, knowledge and passion of Argentine Tango. I guarantee that you will fall under its spell and as the saying goes, "The tango will find you…." as it did with me.