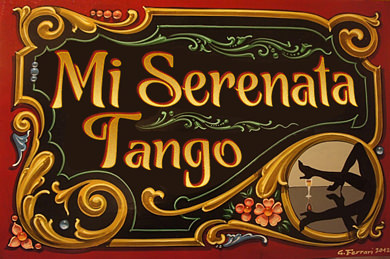 Mi Serenata Tango is actively involved in building bridges with our fellow tangueros and instructors inter-state, as well as those within our region, and over time we will bring many of the finest to you, in a cultural environment far more personal than Perth's tango community has previously experienced. Tango Argentino is in essence a personal and cultural phenomenon, and we will take you closer to the milonga halls of Buenos Aires.
We provide a relaxed and intimate social setting to make you feel at home, meet new friends, and enjoy the atmosphere. We hope Mi Serenata Tango will become the highlight of your week!
We are strictly non-profit and simply aim to cover the costs of providing attractive tango opportunities for you. Learn More
Exclusive

The 8TH MANILA TANGO FESTIVAL AND CHAMPIONSHIP May 9 - 15, 2016
May 9 - 15, 2016

The 8TH MANILA TANGO FESTIVAL AND CHAMPIONSHIP May 9 - 15, 2016
Date: May 9 - 15, 2016
Time: See Newsletter
Venue: Manila, Phillippines
DJ: Various
Entry: See Newsletter
Refreshments: See Newsletter
Dress Code: See Theme nights in Newsletter
The 8TH MANILA TANGO FESTIVAL AND CHAMPIONSHIP
May 9 - 15, 2016
SAVE THE DATE !
Manila - Pearl of the Orient. The City is set once again to host the FULL CAST OF ARTISTS for TangoBlitz 2016.
Mi Serenata Tango proudly supports A TANGOBLITZ EVENT presented by Tango Oriental in cooperation with the Tango Manila Club.
The 8th Manila Tango Festival and Championship is set to repeat its feat of hosting a full cast of Artists for TANGOBLITZ 2016.
This week-long event promises to be another major spectacle that will surely ignite passion and captivate hearts of our audience and Tango enthusiasts both locally and internationally. A kaleidoscope of Nightly Milongas, Fringe Mini-Marathon, Gala Master Show, Private coaching, Workshops and the signature Tango Championship are the events blazing up this year's festival.
For inquiries, please email mtfc.tangoblitz@gmail.com or omen.tango@gmail.com. You can also email Mi Serenata Tango for more details and for a copy of the package flyer or go to our website.
FEATURED ARTISTS
Tamara Bisceglia (AR) & Eber Burger (AR)
Fernanda Grosso (AR) & Alejandro Ferreyra (AR)
Sol Cerquides (AR) & Fernando Garcia (AR)
Paula Ballesteros (AR) & Leo Barri (AR)
Sara Grdan (AR) & Ivan Terrazas (AR)
See you in MANILA!!! MABUHAY!!! THE MTFC TEAM 2016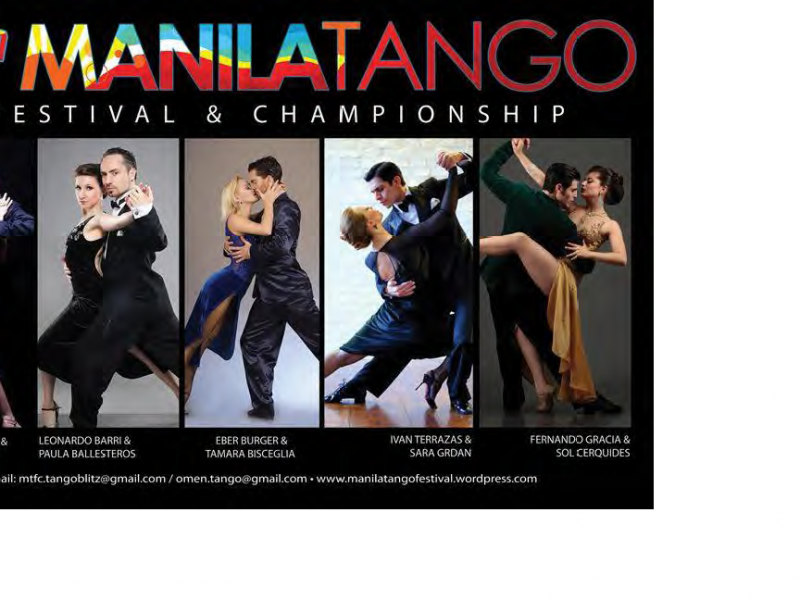 Argentine Tango Lessons Group Classes & Private Lessons Available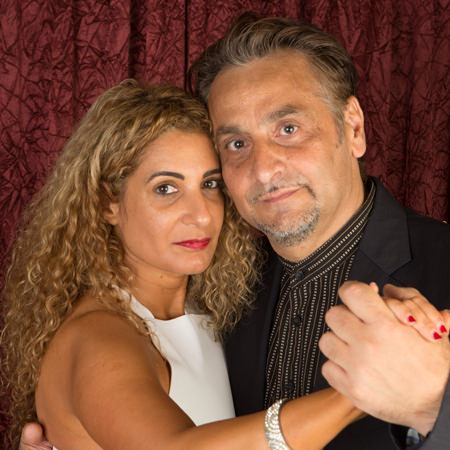 Learn to dance the Argentine Tango with accredited and experienced teachers Sabrina Elias & Raffaele Capasso
We are currently not offering group Beginner and Advanced Lessons. However, you can contact us for private lessons.
Clear, personable, relaxed and above all highly professional teaching. Both teachers have completed and received tango accreditation with the legendary tango maestros, Miguel Zotto and Daiana Guspero.
Only official accredited Argentine Tango teachers in Western Australia.
Teaching in the style of Buenos Aires.
Our students graduate with good techniques, foundations, styling and a deeper understanding and appreciation of Tango.
Read our Newsletter
Our newsletters will keep you updated on all the latest exciting Tango news, upcoming events, workshops & performances.
Read our Latest Newsletter
Frequently Asked Questions
We've compiled a big list of answers to questions that we get asked most often relating to our Tango lessons & Milongas.
View complete list of FAQs
Featured Testimonial
My partner and I had private lessons with Sabrina and Raffa for our wedding dance. Over the year of lessons, we got to know both Sabrina and Raffa very well. They are truly the most kind, hearted, giving people and wonderful dancers!
In the lead up to the wedding, they helped us perfect our technique and dance with passion and confidence. Not at all being familar with Tango before our lessons, it was a miracle that we were able to do a wedding dance that was so beautiful. Sabrina and Raffa helped us select our music and it was just perfect for us.
I would recommend Sabrina and Raffa for private dancing lessons for a wedding dance, or another special event. No matter how bad you think you are they will show great patience and support during the lessons.
We truly enjoyed ourselves and looking at the photos from the wedding dance brings back such fond memories.
Kate Allan
Perth
Recent Posts