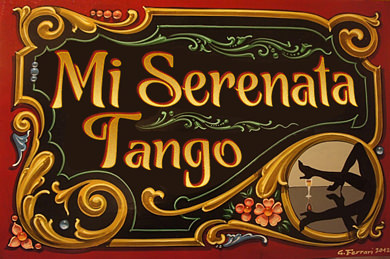 Mi Serenata Tango is actively involved in building bridges with our fellow tangueros and instructors inter-state, as well as those within our region, and over time we will bring many of the finest to you, in a cultural environment far more personal than Perth's tango community has previously experienced. Tango Argentino is in essence a personal and cultural phenomenon, and we will take you closer to the milonga halls of Buenos Aires.
We provide a relaxed and intimate social setting to make you feel at home, meet new friends, and enjoy the atmosphere. We hope Mi Serenata Tango will become the highlight of your week!
We are strictly non-profit and simply aim to cover the costs of providing attractive tango opportunities for you. Learn More
Exclusive

Mi Serenata Thank You Milonga & Fundraiser for the Cancer Council
Saturday 26th September 2015

Mi Serenata Thank You Milonga
Date: Saturday 26th September 2015
Time: 8pm - midnight
Venue: St Aidan's Uniting Church Hall 26 Princess Road Claremont WA 6010
DJ: Sam "El Porteñito" Jackson
Entry: $15 (All door entries will be donated to the Cancer Council)
Refreshments: Our trademark light refreshments + espresso/water/dessert
Dress Code: Elegant
This month we welcome Sam "El Porteñito" Jackson, as our DJ.Mi Serenata is very proud to welcome back Sam "El Porteñito" Jackson, our very own team member, as our DJ for our Thank You Milonga.
The hall is limited to 100 people so we recommend table reservations for groups of 5 or more.
Our final Milonga for the year is also a charity fundraiser for the WA Cancer Council. All door entries will be donated to the Cancer Council.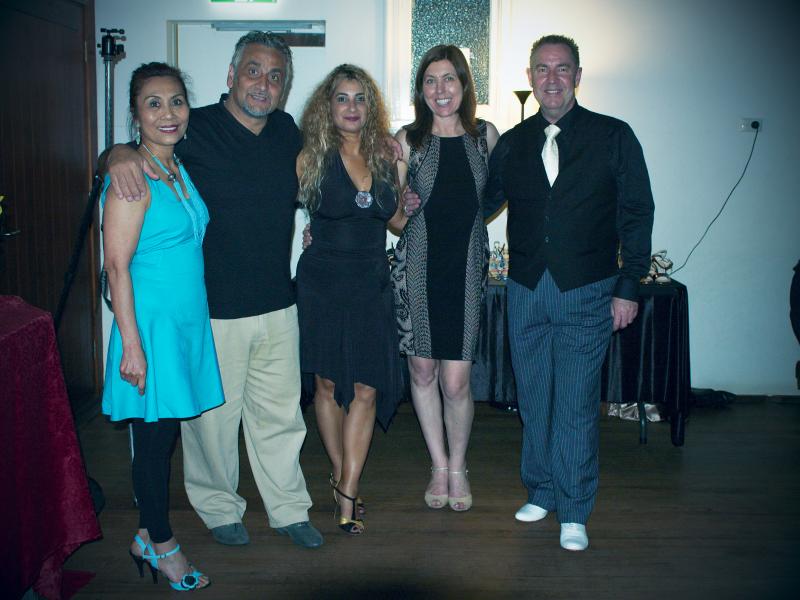 Argentine Tango Lessons Group Classes & Private Lessons Available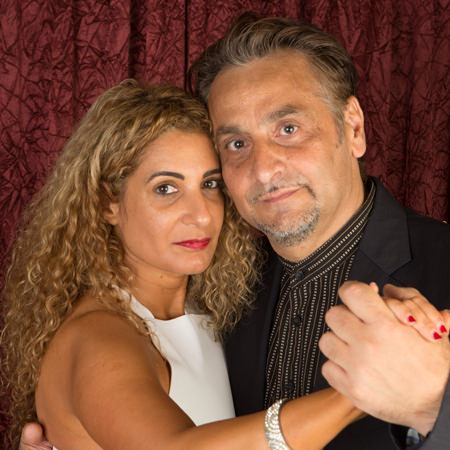 Learn to dance the Argentine Tango with accredited and experienced teachers Sabrina Elias & Raffaele Capasso
We offer Beginner and Advanced Courses.
Clear, personable, relaxed and above all highly professional teaching. Both teachers have completed and received tango accreditation with the legendary tango maestros, Miguel Zotto and Daiana Guspero.
Only official accredited Argentine Tango teachers in Western Australia.
Teaching in the style of Buenos Aires.
Our students graduate with good techniques, foundations, styling and a deeper understanding and appreciation of Tango.
Read our Newsletter
Our newsletters will keep you updated on all the latest exciting Tango news, upcoming events, workshops & performances.
Read our Latest Newsletter
Frequently Asked Questions
We've compiled a big list of answers to questions that we get asked most often relating to our Tango lessons & Milongas.
View complete list of FAQs
Featured Testimonial
My partner and I had private lessons with Sabrina and Raffa for our wedding dance. Over the year of lessons, we got to know both Sabrina and Raffa very well. They are truly the most kind, hearted, giving people and wonderful dancers!
In the lead up to the wedding, they helped us perfect our technique and dance with passion and confidence. Not at all being familar with Tango before our lessons, it was a miracle that we were able to do a wedding dance that was so beautiful. Sabrina and Raffa helped us select our music and it was just perfect for us.
I would recommend Sabrina and Raffa for private dancing lessons for a wedding dance, or another special event. No matter how bad you think you are they will show great patience and support during the lessons.
We truly enjoyed ourselves and looking at the photos from the wedding dance brings back such fond memories.
Kate Allan
Perth
Recent Posts