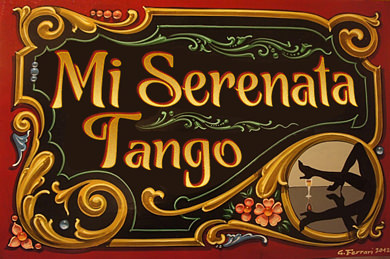 Mi Serenata Tango is actively involved in building bridges with our fellow tangueros and instructors inter-state, as well as those within our region, and over time we will bring many of the finest to you, in a cultural environment far more personal than Perth's tango community has previously experienced. Tango Argentino is in essence a personal and cultural phenomenon, and we will take you closer to the milonga halls of Buenos Aires.
We provide a relaxed and intimate social setting to make you feel at home, meet new friends, and enjoy the atmosphere. We hope Mi Serenata Tango will become the highlight of your week!
We are strictly non-profit and simply aim to cover the costs of providing attractive tango opportunities for you. Learn More
Exclusive

Exclusive Workshops by Maestro Bandoneónist Joaquín Amenábar
Friday 26th September to Sunday 28th September 2014

Back By Popular Demand!
Date: Friday 26th September to Sunday 28th September 2014
Time: Various times
Venue: St Aidan's Uniting Church Hall and Empire Dance Studio
DJ: Pierre Candelaria @ our Gala Milonga Saturday 27th September
Entry: $30 for each workshop, $25 for Gala Milonga

Maestro Bandoneónist Joaquín Amenábar will return to Perth on Friday 26th September to Sunday 28th September for a series of inspiring and information-packed workshops culminating in his exquisite performance at our Gala Milonga on Saturday 27th September 2014.
We are undoubtely very honoured and proud to host this world renown Maestro for the second time in a year. Joaquín really does not require any introduction from us. read his biography and permit him to speak for himself.
Registrations are now opened. Dateline for registrations is Monday 22nd September 2014 or earlier, if maximum capacity is reached before the dateline, so get in early!
BOOK EARLY TO AVOID DISAPPOINTMENT!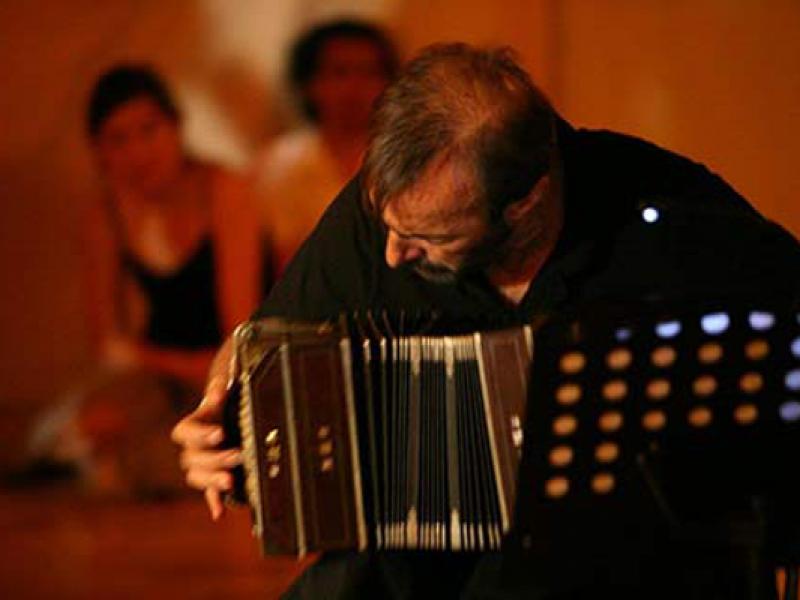 Argentine Tango Lessons Group Classes & Private Lessons Available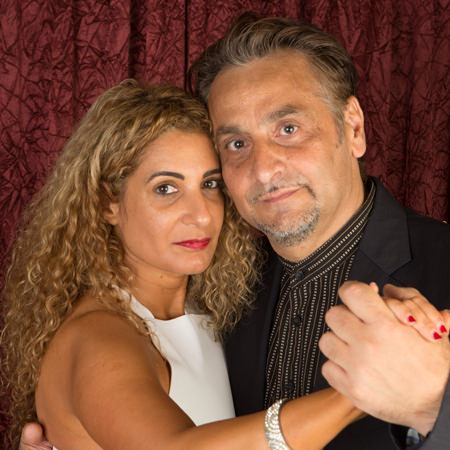 Learn to dance Argentine Tango in Perth with experienced teachers Sabrina Elias & Raffaele Capasso.
We offer both Beginner and Intermediate Courses.
Clear, personable, relaxed and above all highly professional teaching.
No prior knowledge or dance background is necessary.
You do not require a partner to join the class.
Read our Newsletter
Our newsletters will keep you updated on all the latest exciting Tango news, upcoming events, workshops & performances.
Read our Latest Newsletter
Frequently Asked Questions
We've compiled a big list of answers to questions that we get asked most often relating to our Tango lessons & Milongas.
View complete list of FAQs
Featured Testimonial
I've just been through the extraordinary experience of learning with the incredible Tango Masters Natalia Hills & Alejandro Aquino, c/MiSerenata Tango, over the past 3 days, and was profoundly impressed with their absolutely World-class brilliance and passion for spreading and developing the culture of Tango… I have never personally met Dancers of such calibre before!
We learned a number of techniques that I'm certain none of us in class had encountered or practiced previously, and I was delighted that the Intermediate and Advanced classes were all accessible to someone of my basic skill level, as I still know very few moves after 3½ years of struggle.
Afterwards, these wonderful dancers explained their deep thoughts about their journey & experiences, and answered some fairly searching questions in a 2 hr group interview at the end of the 5 class course.
I've come away feeling deeply inspired that I will be able to achieve much more over the next few years, yet am under no illusion that this journey will demand extraordinary dedication from me and my special friends in the Tango world.
Brandon Hendroff
Bayswater, Perth WA
Recent Posts