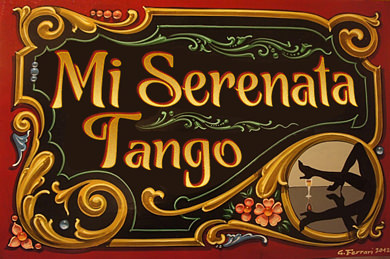 Mi Serenata Tango is actively involved in building bridges with our fellow tangueros and instructors inter-state, as well as those within our region, and over time we will bring many of the finest to you, in a cultural environment far more personal than Perth's tango community has previously experienced. Tango Argentino is in essence a personal and cultural phenomenon, and we will take you closer to the milonga halls of Buenos Aires.
We provide a relaxed and intimate social setting to make you feel at home, meet new friends, and enjoy the atmosphere. We hope Mi Serenata Tango will become the highlight of your week!
We are strictly non-profit and simply aim to cover the costs of providing attractive tango opportunities for you. Learn More
Exclusive

Mi Serenata Monthly Milonga - Saturday 22nd November

Date: Saturday 22nd November 2014
Time: 8pm - midnight
Venue: St Aidan's Uniting Church Hall 26 Princess Road Claremont WA 6010
DJ: Nick Furlan - 100% traditional music
Entry: $15
Refreshments: Our trademark light refreshments + espresso/water/dessert
Dress Code: Elegant
Our Monthly Milonga with DJ Nick Furlan at the helm. $15 entry with our personalised hosting and trademark light refreshments by our Chef.
The Hall is limited to 100 people so we recommend bookings for groups of 5 or more.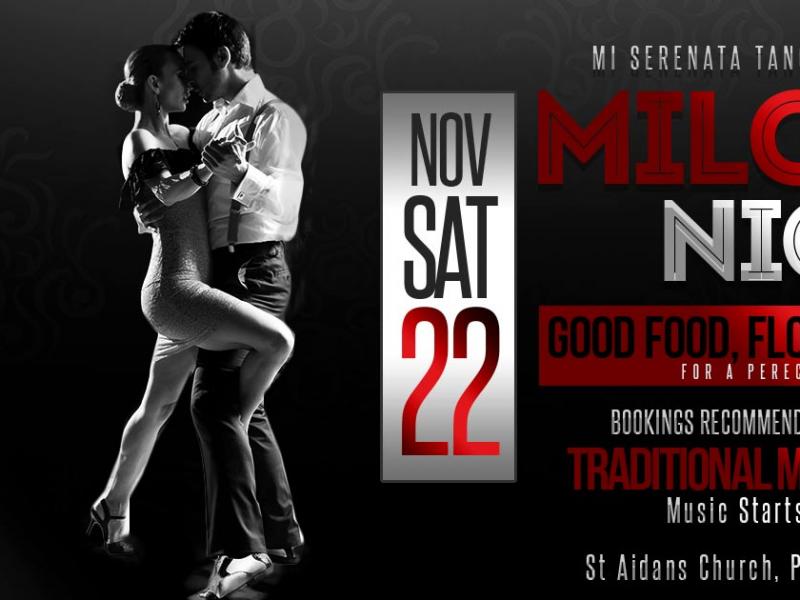 Argentine Tango Lessons Group Classes & Private Lessons Available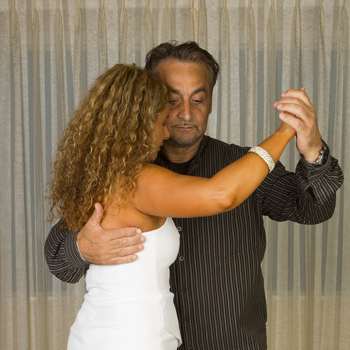 Learn to dance the Argentine Tango in Perth with accredited and experienced teachers Sabrina Elias & Raffaele Capasso.
We offer both Beginner and Advanced Courses.
Clear, personable, relaxed and above all highly professional teaching. Both teachers have completed and received tango accreditation with the legendary tango maestros, Miguel Zotto and Daiana Guspero.
Only official accredited Argentine Tango teachers in Western Australia.
Teaching in the style of Buenos Aires.
Our students graduate with good techniques, foundations, styling and a deeper understanding and appreciation of Tango.
Read our Newsletter
Our newsletters will keep you updated on all the latest exciting Tango news, upcoming events, workshops & performances.
Read our Latest Newsletter
Frequently Asked Questions
We've compiled a big list of answers to questions that we get asked most often relating to our Tango lessons & Milongas.
View complete list of FAQs
Featured Testimonial
Thank you Mi Serenata for a wonderful Pink Ribbon night and congratulations for raising such a generous amount of money for the Cancer Council. Well done.
I was so touched when I saw that not a single man sat down on the tanda dedicated to Bubbles. Everybody got up to dance even the non dancers got up. It was most beautiful. It showed how much we all love and how fondly we remember the beautiful and elegant Bubbles.
Thank you for the most wonderful night. So priviledged to be there.
Rose Estandante
Perth
Recent Posts