2013 the way it was…
Posted on 12th December, 2013 by Sabrina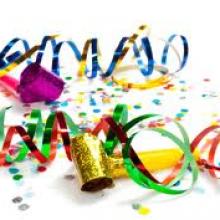 Dear Tangueros y Tangueras,

As 2013 closes in and we head toward Christmas and into 2014, we at Mi Serenata Tango, are looking back at the year and looking forward to what lies in store for 2014.
2013 was a busy and remarkable year for Mi Serenata Tango.
Spiegeltent & Gadfly Gallery
The year commenced with our sponsorship of the performances by David and Dianne from Sidewalk Tango at the Spiegeltent for the WA Fringe Festival. This was then followed by our series of free Milongas at the Gadfly Gallery.
Our lessons
We continue to introduce people into the tango embrace via our lessons. It is always exciting to see people's first venture into tango. It is equally as thrilling to see them attend the milongas as we encourage them to do so. Tango is not a clinical experiment. We encourage our students to venture into Milongas the minute they step into our lessons.
Our intermediate class soon graduated into advanced as our students' enthusiasm and motivation intensified.
Singapore Tango Festival
So, Mi Serenata Tango alongside its students and a few other Perth tangueros, travelled to Singapore to attend and participate in the workshops of the Singapore Tango Festival. It was an eye opener for all of us and the opportunity of dancing in a foreign country with such experienced and diverse dancers was exhilarating, educational and most of all absolute pleasure. Mi Serenata Tango hopes to put a group together in 2014 to attend another festival whether interstate or overseas. All are welcomed to join us.
Invitations
We have been honoured to perform around Perth for multiple events including the Mandurah Hot Shore Shuffle, the Latin American Film Festival and Freshwater Bay Museum for Senior Citizen's Week and most recently at the world premier of the Western Australian Short Film "Tango Underpants." At each event, Mi Serenata Tango incorporated both its students and those within the wider Tango Community. Together our aim was and still is to promote tango to as wide an audience as possible. Our invitations are always extended to the greater tango community to give all of us a chance to feel the exhilaration of dance and to entertain an audience in our special way.
Tangueros
We welcomed Jairo Sanchez Rivera and Amy Teuchert from Tangueros this year to our greater tango family, firstly with their spectacular performances in March and then in May and their highly successful workshops, culminating in their recent performances for our Pink Ribbon Fundraiser Milonga in November. Together, they helped us raise a tremendous amount of money in one night. We thank the Perth tango community for their generosity, support and participation in our annual charity fundraiser Milonga. We hope to see Tangueros back in Perth very soon and we hope to do another Fundraising Milonga next year
Perth Tango Championships
In March, we started the qualifying round of the Australian Tango Salon Championships (Perth) which were judged by Tangueros as well; and our two qualifying couples went onto Sydney and qualified in the semi- final and final rounds of the competition. We are very proud of both couples and we hope that we will see more participation from the Perth tangueros when we host it again in March.
Centenary Milonga
We celebrated one hundred years of tango in Australia in October and thanks to some of our guests who took to the floor to showcase our talents in Perth.
Joaquin Amenabar
There were many highlights in 2013 for us as most of the events we held were first, if not for Perth, then for us. We were especially thrilled and honoured to host our maestro Bandoneónist Joaquin Amenabar in September for a series of very packed and highly successful workshops and a Gala Milonga that was unprecedented in attendance and a most memorable one! We hope to host Joaquin again soon.
Change of Name
In October, we change our name from Champagne Tango Perth to Mi Serenata Tango, simply because we wanted to! There was no reason behind it or a desire to make an issue of it. As all of you have witnessed, our name might have changed but our format, style, team members and philosophy remain unchanged.
1st Anniversary and Monthly Milongas
We started in 2012 as Champagne Tango and never looked back. Our monthly milongas at St Aidans Church Claremont gained more and more momentum in 2013 with not only our regular guests but an increasing number of tangueros from other tango schools and clubs. We believe that word of mouth is the best marketing tool.
Abrazos
In December we began Abrazos – Perth's first Practicalonga. It got off to a stupendous start and our next one is in January next year, with our High Tea Milonga at the Empire.
So, it has been a busy year and I am sure I have forgotten to include a couple of events but you can always access our timeline in our Tango News page on our website.
The Mi Serenata Tango team would like to send a warm thank you to all our special friends, regular tangueros and to our Futsal boys and girls who volunteered their time on a Saturday night each month to help us; to our many generous helpers who stay back at the end of each Milonga night to help us clean up and lock up securely. We thank all of our students who share their passion of tango with us and continue to develop and grow their skill of tango; it's a pleasure teaching all of them and we thank them for their support and for sharing all that we do at Mi Serenata Tango. We thank the DJs who stepped in to help us at our Milongas over the past year and bringing with them their equally fabulous music; and to each of the fabulous members of the Mi Serenata Tango team who work so efficiently, tirelessly, closely and cooperatively together for this past year; and finally, we thank the Perth tango community for giving us your energy, company, enthusiasm and helping us create a comfortable atmosphere where everyone can come and share and enjoy.

We wish you and your family a safe and festive holiday season. And a very Happy New Year!!

We shall see you in 2014 with further exciting events!

Abrazos y besos
Mi Serenata Tango team (Sabrina, Sonya, Raffa, Fabian and Sam)
xx