Recap: Pink Ribbon Fundraising Milonga - Saturday 23rd November 2013 with Performances by Tangueros
Posted on 25th November, 2013 by Sabrina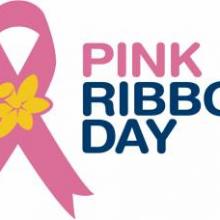 Jairo Sanchez Rivera and Amy Teuchert from Tangueros, wholeheartedly and generously volunteered to return to Perth to perform for us at our Charity Fundraising Pink Ribbon night. And performed they did!
Thank you to all who came along to our fundraiser Milonga on Saturday 23rd November in support of cancer research. It was truly a magnificent night and we would especially like to thank Jairo and Amy from Tangueros who not only gave us stupendous performances with encores but through their own goodwill volunteered to come all the way to Perth to perform for us. If that is not sheer generosity then i don't know what is. Their performances were thrilling and as their website points out intoxicating and addictive. Together the Perth Tango community raised $1900 and with our corporate sponsor matching it dollar for dollar, we raised a grand total of $3800!! All that in four hours! We would also like to mention that ALL proceeds of the night went towards the fundraising.
THANK YOU ONCE AGAIN for your generous support and equally generous contribution to this worthy cause; some of the patrons went so far as to give extra donations on the night. It shows we can all come together and open our hearts on such nights and make every single dollar count for those very much in need of it. Thank you Jairo and Amy and all who attended.
love Sabrina on behalf of the Mi Serenata Tango team. xxx
Gallery