Tango in the Tropics Bali Retreat 19th to 26th JULY 2013
Posted on 3rd January, 2013 by Sabrina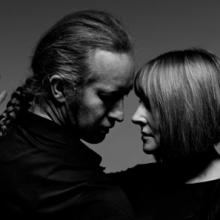 Presented by GADFLY GALLERY / TOURS at Villa Nilaya Bali.
Please download a booking form from Gadfly Gallery/ Gadfly Tours. Fill in your details, scan and email to Anna Kwiecinska (director of Gadfly Gallery / Gadfly Tours) or contact Anna (for sms only until 7 February +424220960)
BOOKINGS: Places are strictly limited to 13 couples.
David Backler and Dianne Heywood-Smith
"TANGO IN THE TROPICS"
19 - 26 JULY 2013
8 days / 7 nights in BALI
For FULL details of the Tango Retreat go to Gadfly Gallery/ Gadfly Tours.
COSTS PER PERSON for the entire package as described (excluding airfares) $890 per person
Airport pickup
10 tango sessions (5 x 1.5 hr + 5 x 2hr) with professional Argentine tango instructors, David Backler and Dianne Heywood-Smith of Sidewalk Tango, Melbourne.
An intensive private lesson with the instructors and your partner.
A daily yoga class to begin each day with gentle stretches, and for those who wish, some meditation.
A 90-minute 'couples massage' from our in-house professionally-trained masseuses (Balinese or warm stone massage).
A cultural visit to a traditional east Balinese mountain village renowned for its unusual culture, and its very early belief systems and also home to rare textile traditions.
Two half-days to relax without any classes – you can relax at the villa, explore on your own ….or come and practice some more!
A Welcome Dinner at the Villa with a performance by David and Dianne.
4 lunches at the villa on days where we have two classes/day.
4 dinners at the villa on days where we have two classes/day.
A Farewell Milonga party night with traditional Balinese 'megibung' feast at a beautiful Royal Pavillion.
Plenty of time to relax, swim, snooze, take extra massages or reflexology, explore and DANCE!
**Visit Villa Nilaya Bali for lots more details on the venue, this region of Bali, location map and more.
Gallery